International affiliations
BRAT is an affiliated member of international organizations of the media and advertising industry with the goal to align the standards and methodologies used in its studies at the international standards in the field.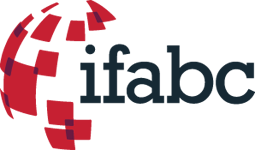 www.ifabc.org
IFABC
– International Federation of Audit Bureaux of Circulations.
It is a non-profit organization, whose members are Audit Bureax from around the world..

Its purpose is to work with national and international organizations, in any possible to constructive supports its members activity. The federation tries to encourage and facilitate the exchange of experience and good practices between its members, and to engage working towards a greater standardization and uniformity in reporting circulation and other data.
---





www.emro.org

EMRO – European Media Research Organisation

It is an association that has as members organizations from many European countries involved in media market research.

The objective of this association is to promote dialogue and facilitate contact between its members, with the purpose to share their professional experiences of the national organizations involved in measuring audiences for different media products.

The main activity is organizing the annual conference at which every member of the organization attends .

---







www.i-jic.org

I-JIC – International association of Joint Industry Committees for media research. .

It is a non-profit organization, formed by the professional associations of the media and advertisement industry involved in auditing and measuring audiences of media products, having member from many countries from around the world.

Its objective is to support national professional organizations, to ensure a common presentation and debate scenery for the achievements in the media market research, to assure transparency and to promote the best methods in measuring and auditing different media products performances.